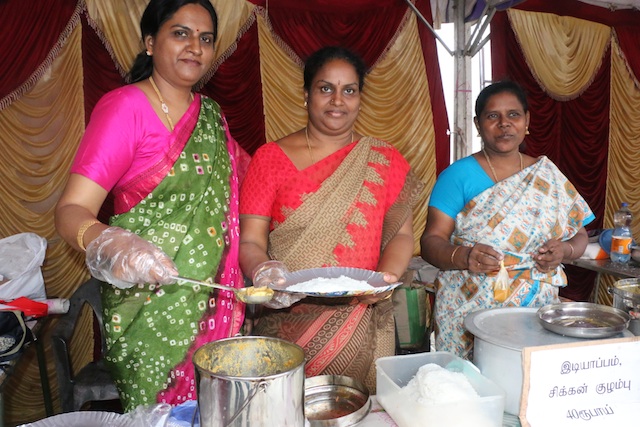 Rain did not dampen the spirit of they community at St Thomas Basilica, San Thome this Sunday as groups set up stalls at the fancy fete organized on the church campus. Rain kept falling in spurts since the morning but the stalls came alive by 7.30 a.m. and welcomed people right through.
There were games and fun stalls and lots of food stalls besides a raffle that offered a gold coin as first prize and a cycle for the second winner.
Even nuns cooked food and sold it.
All the money raised will go to the Mission funded projects of the Pope.