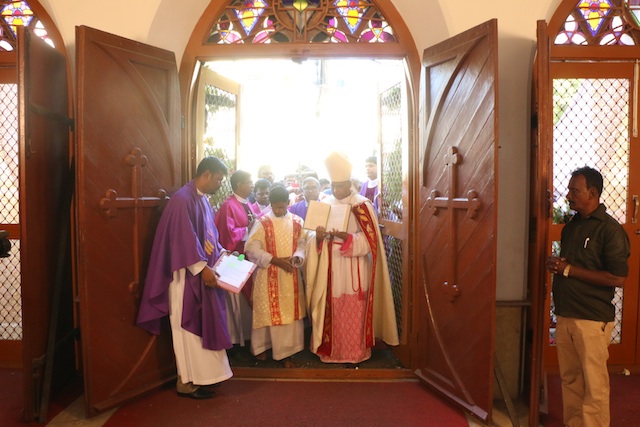 Archbishop of the Madras-Mylapore diocese of Catholics, Dr. George Antonysamy symbolically opened the closed main door of St Thomas Cathedral, San Thome this morning. He was following the act of the Pope – doing so to launch the Catholic Church's Jubilee Year of Mercy.
The door stands for a pathway to forgiveness for all those who seek mercy and pardon.
This symbolic act was followed by holy Mass.