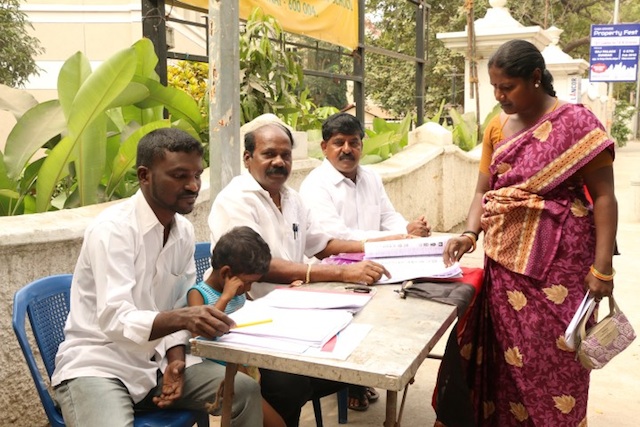 Camps are being held this weekend for voters who wish to either have corrections carried out in their Voter ID cards or register to get the cards for the first time.
The camps are being held this weekend at places which serve as polling booths in the local area. If you are new to the place, ask your neighbour the location of the booth and head there.
This photo shows a camp that was on at the M Ct M School on Luz Chucrh Road, Alwarpet.
Elections to the state Assembly are due by May this year.