Celebrate the life of Maha Periyava
An event, 'Kanchi Mahan', to showcase the life of Sri Chandrasekharendra Saraswathi has been organised by Kaustubha Mediaworks and Tanjara. The program will feature dance, drama and music and artistes like Padma Subrahmanyam, Vikku Vinayakaram, Aruna Sairam will perform. Passes available at bhakthisagaram.com. Call 42865651, 42812579 for details. On Mar 5, 6 p.m. at Narada Gana Sabha.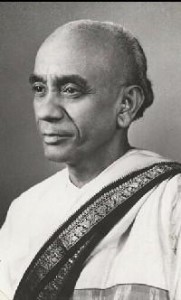 Vintage Concerts
The upcoming programme of the Vintage Concert Series is on Mar 5, 6 p.m. at The Music Academy. The programme will feature archival recordings of concerts of Mudicondan Venkatarama Iyer, and will be presented by renowned Carnatic musician, musicologist and teacher R.Vedavalli.