Art at a bargain – It is that time of the year. Vinnyasa Premier Art Gallery's Affordable Art Show is here again. This is the 17th edition of the show. More than 70 artists, young and fresh artists and seniors alike, will be part of the show this year.
You can find various artists, different styles and mediums all under one roof. The exhibition will go on till July 31.
At 21/11, 1st Main Road, C. I. T. Colony, Mylapore. Ph: 24982515.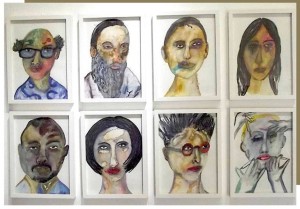 What Colour Do You Want? – Solo show of London based artist Tatiana de Stempel titled What Colour Would You Choose which explores the issues related to the colour of people's skin and the societal discrimination that it perpetuates across the world. The exhibition is in three parts — a series of portraits in film, photography and painting. There will be a panel discussion on May 28 at 11 a.m. and a workshop for children on May 29 at 11 a.m. From May 27. At Art Houz, 71, Kasturi Ranga Road. Ph: 24992173.