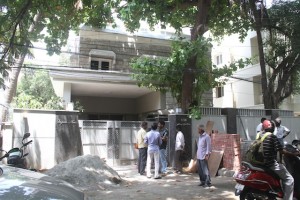 A bungalow is Murrays Gate Road, Alwarpet was raided Tamil Nadu's Idol Wing of the CID Police yesterday and antique idols stolen from across the state valued at about Rs.50 crore were siezed. Three men who stored and hid the antiques were arrested but their boss is said to have given the slip.
Police said the idols and other items must have been stolen from across TN and the items were all that are needed for a new temple.
The main suspect who is said to be linked to bigger smugglers had opened a art gallery closeby and later got into the smuggling racket.
The Alwarpet bungalow, located in the posh area of this neighborhood was used as a storehouse, police said.