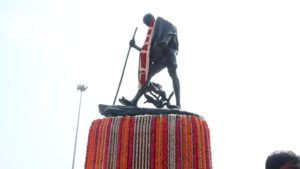 On the birth anniversary of M. K. Gandhi a small, formal function was held around his statue on Marina beach this morning.
Bhajans were sung by groups of young people and a few people spun the charka.
Visitors paid floral tributes at the base of the statue which is a landmark in Chennai.