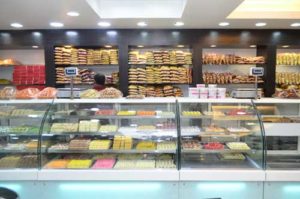 The Mada Streets are already chock full of choices for a food enthusiast; here is another place that provides a very satisfying experience.
Nithya Amirtham is a new restaurant on North Mada Street, a few doors down from Vijaya Stores. There are quite a few branches of this restaurant in other places in the city and this is the first one in the area.
The menu is filled with south Indian food varieties like idli, dosa, paniyaram and the like and at lunch time, meals too.  There is also a wide list of Chinese and north Indian on the menu. The food is very tasty and the portions, reasonable.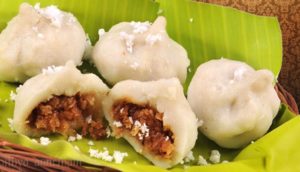 There is a selection of sweets and savouries available here. These are made at their kitchens elsewhere and brought to the store daily. The carrot mysorepa is unique and flavourful.
The ambience here is good – if you head to the first floor, you get a view of the mada street life and the Kapali Temple's  gopuram.
At 39, North Mada Street, Mylapore. Ph: 42014172.