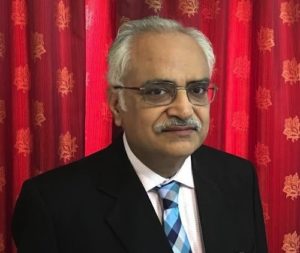 A. V. Manohar, a resident of Mandavelipakkam, has published a book titled Brahadaranyaka Upanishad – Mantras in English.
The book provides a transliteration of the mantras of this Upanishad – from Sanskrit to English for the benefit of those who are not familiar with Sanskrit and to present the English version of the mantras in one single book.
Manohar, a shukla yajur vedin and a senior finance professional says he has carried out this effort with help from scholars. Free copies are given to those serious about this subject.
Contact Manohar via e-mail at avmanohar14@gmail.com or V. Chandrasekar at 2495 7403, 94450 19137).