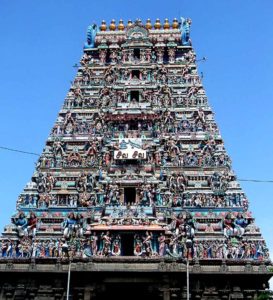 Special arrangements have been made to accommodate devotees visiting Sri Kapaleeswarar Temple, Mylapore on Jan. 1.
Executive officer D. Kaveri says, "We are expecting more than 10000 people on that day. Free prasadam will be given throughout the day. There will be two queues – one for free darshan and one for Rs. 100 ticket holders."
The temple will be open from 4 a.m. to 12.30 p.m. and then from 4.30 p.m. to 9.30 p.m. on that day. For details call the temple at 24641670, 24611356.