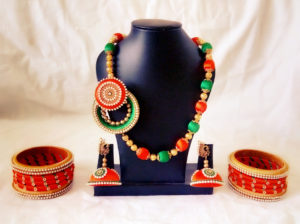 An exhibition targeted towards moms, Kadai Veedhi by Penn drive, is happening now at Sri Sankara Hall.  It will go on till Jan 29 and will be featuring a variety of stalls featuring innovative toys, jewellery, clothing and food.
Many workshops on various topics such as baby wearing, hypnobirthing etc have also been organised. More than 20 mompreneurs are expected to participate.  
The women are part of a Facebook group called Smart Mommies that was started in 2013 by a first-time mother Sangeetha Arunachalam with her friends. Smart Mommies is now a strong support group with more than 18000 members. It is an exclusive platform for mothers to discuss and share their parenting experiences. There are many mothers who have rediscovered their passion after their child and had chosen to be entrepreneurs and Kadai Veedhi has become a platform for them to showcase their talent and products.
For more Information contact Harini at 9176611287 or Sangeetha at 9962026014.