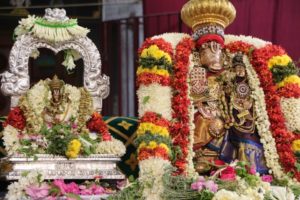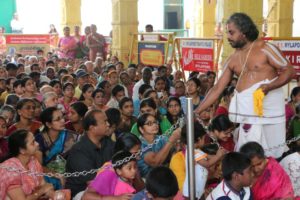 With exams around the corner, more than 2000 students assembled at Sri Vedanta Desikar Temple, Mylapore on Sunday, Feb. 19 to participate in a special pooja and sankalpa archana for Sri Lakshmi Hayagreevar who is worshipped as the God of knowledge and wisdom.
A stationery kit consisting of pens and pencils, an eraser, scale and a sharpener was distributed to all the students. The honey, from the thirumanjanam held for the deity the day before, was also given to them along with a raksha (yellow thread) for them to tie on their hands.
Kumkum prasadam, pictures of the deity, sweets and the raksha will also be sent to outstation students who sent in their money orders or cheques.