Sri Kr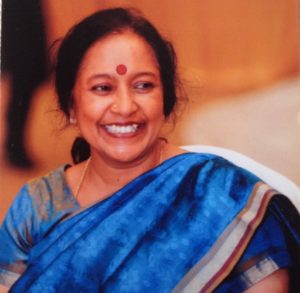 ishna Sweets and Krishna Gana Sabha recently felicitated Bhagyalakshmi Suresh for service rendered in the field of Carnatic music. At a function held on Mar 27, Bhagyalakshmi was awarded the 'Nallor Virudu'.
Bhagyalakshmi is a Carnatic vocal musician and a founder – director of Ganapriya School of Music, training several students at all levels.
She is a graded artiste at AIR and has given many thematic presentations on Kamba Ramayana and Sundara Kandam. Bhagyalakshmi has also been the recipient of numerous awards.
Bhagyalakshmi is a resident of Sriram Nagar, Alwarpet. Contact her at 9840372721.