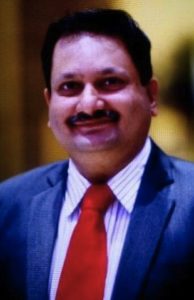 If you would like to be well-read on your rights and the laws of the land that affect your life in some way at some time, then you may want to pick up this book titled 'Justice For All'.
Authored by lawyer and media person Sanjay Pinto, a resident of Alwarpet, the book, published by Covenant Media covers 24 branches of law – ranging from consumer protection, arbitration and banking to criminal, constitutional and insurance law.
The book is being released this evening ( April 28) at Odyssey store in Gandhi Nagar, Adyar by Rajesh Lakhoni, chief electoral officer, Tamil Nadu.
Sanjay Pinto, former resident editor of NDTV 24X7 based in Chennai says his book aims to "legally empower readers."
The book is priced at Rs.499 and will be available at all book stores and on www.amazon.in