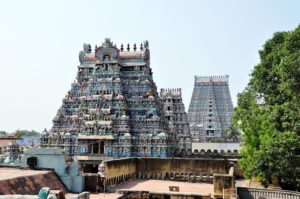 TALK ON TEMPLES OF SHIVA – Prof. Madhusudhan Kalaichelvan will present a talk on '5 Elements of Shiva Temples'. This will be a series of talks and this weekend's edition will focus on Sri Jambukeswarar Temple – Thiruvanaikaval. Organised by The Leela Palace and Apparao Galleries Outreach.
On Aug 5, 4.30 p.m. At The Leela Galleria, The Leela Palace, Adyar Seaface, M. R. C. Nagar. For more details call 9717006963, 7358526183, events@apparaoart.com
PATTERNS INSPIRED BY GARDENS – InKo Centre and Brass Tacks present 'Patterned Perspectives' –  an exhibition which is inspired by the beauty and artistry of the botanical illustrations from the archives of the Lalbagh Botanical Gardens in Bangalore. Anaka Narayanan, of Brass Tacks, creates mood-boards that translate into aesthetically designed garments. The exhibition shares the design process from inspiration to collection. At The Gallery @ InKo Centre. Inauguration on Aug 5 at 6.30 pm. Till Aug 25. At 18, Adyar Club Gate Road.