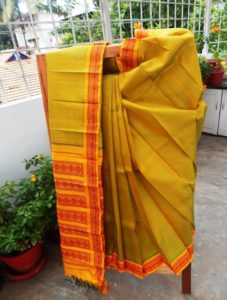 KERALA SAREES – Exhibition and Sale of block printed Kerala sarees, silk, silk cotton, cotton, Chanderi, Kota, handloom sarees has been organised by Varnachitra. On Oct 1 and 2. At C. P. Art Center, Alwarpet.
FESTIVE WEAR – Sakyaa Boutique has a new collection of festive wear at their store in Mylapore. At 5, 2nd street, Dr. R. K. Salai, Mylapore. Ph: 65551619.
Samasta boutique has a new collection of sarees in time for the festival season. At 29, C. P. Ramaswamy Road, Alwarpet.