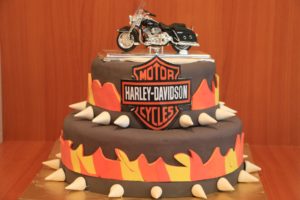 7th Heaven Bakery is located at the far south end of C. P. Ramaswamy Road. It is a franchise branch of  a brand popular in Mumbai and the first branch in Chennai.
Raghu Madasamy runs the store here. "My relative and I are partners in the business. We were looking for a good business to get into and found this after a lot of research", he says.
The bakery has an extensive menu – many types of cakes are made here. "We have some varieties of cheese cake, red velvet cakes, macaroons and croissants", says Raghu. 
3D cakes are also made – customized to a client's desire.
The highlight of the bakery's service is that any cake (excepting the 3D and fondant cakes) can be ordered and picked up in 15 minutes, " really fresh off the oven."
All the products are vegetarian since the bakery does not use egg.
Located at 113, Canal Bank Road, R. A. Puram. Near Sangeetha restaurant. For more details or to place an order call 9962577757.