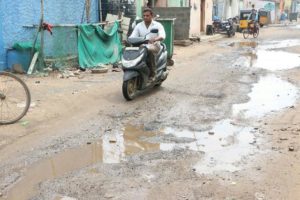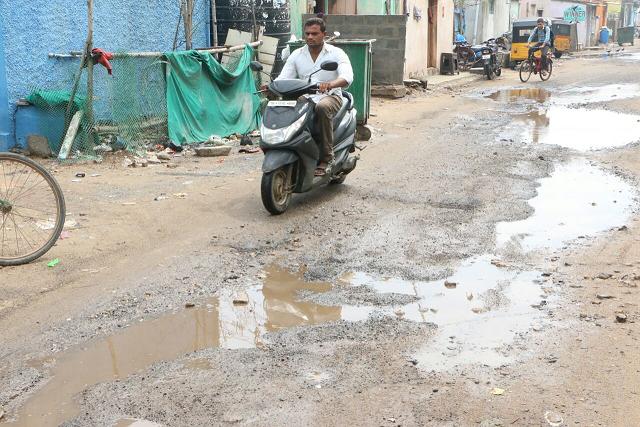 The monsoon season has just started, but civic issues cropping up are plenty.
Potholes were seen at several roads in the neighbourhood, including Mundagakanni Amman Koil 4th Lane, Justice Sundaram Street, Mandaveli Street, Srinivasapuram at Pattinapakkam (seen in the picture) and V. C. Garden First Street at Mandaveli making commuting a nightmare for bikers and car drivers alike.
Schools and colleges stayed closed today.
A surge in the prices of veggies were reported by residents today morning. At the market at South Mada Street, Mylapore, even potatoes and onions were being sold at Rs. 45 per kilo. Vegetables like beans and carrot were being sold at Rs. 20-30 more than the regular price. Vendors attribute the increase in price to the inability of lorries to bring the produce and the short supply at the market at Koyambedu.
It is expected to rain throughout the day with a heavy shower before noon today.