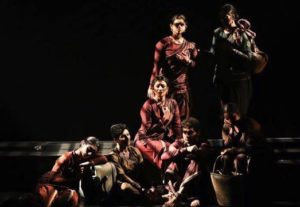 'Agathi' is a new dance production by Apsaras Arts Dance Company, Singapore, and it sheds light on the plight of refugees.
It is inspired by the poems written by refugee children adapted from the book "A Book of Poems: Expressions from our Youth" published by UN Refugee Agency.
On Dec 24, 4.15 p.m. At BVB, Mylapore.
The dance is choreographed in Bharatanayam form and features a music score based on the poetry of well-known Tamil poets like Desiga Vinayagam Pillai, Subramania Bharathi and Kannadasan.
Apsaras Arts was founded in Singapore in 1977 by S. Sathyalingam and Neila Sathyalingam, alumni of Kalakshetra Foundation, India.
Apsaras Arts is a non-profit organisation and is a recipient of the Singapore National Arts Council's Annual Major Grant scheme.