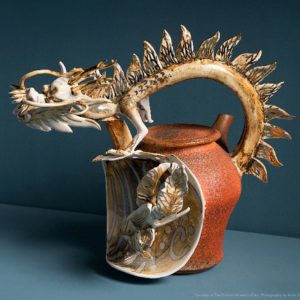 Ashvita Foundation and Chennai and Piramal Art Foundation, Mumbai, have organised an illustrated lecture by noted ceramist and teacher Kaveri Bharath.
The talk will give a global context and then move on to the studio pottery scene in India and then in Chennai / Pondicherry
This is a collateral event for Mutable, an exhibition that focuses on the unique history of Indian ceramics at the Piramal Museum of Art, Mumbai. 
The lecture will trace the entry of studio pottery into India; and note the growth of ceramics in Pondicherry and the global recognition that the town's ceramists have achieved.
A short presentation, by Vaishnavi Ramanathan, on the exhibition 'Mutable' that is on at Piramal Museum will also be part of the event.
At Ashvita Bistro, 11, Bawa Road, Alwarpet on Dec 20, 6.30 p.m.