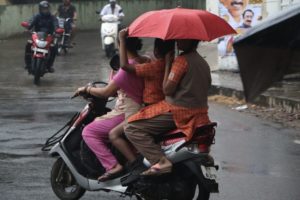 It rained on Wednesday morning. Just a little, across the Mylapore area. But it rained.
And since it happened when it was time to get to school many school students had to double up, seek shelter or open their umbrellas and scurry to school.
The skies were overcast since Tuesday. The chill weather continued. It got windy last night.
And the drizzle began today after 8.30 a.m.