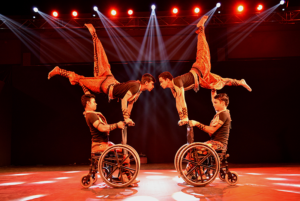 'Miracle on Wheels' is a dance company that promotes the skills of differently abled people, along with abled artists. They will present various innovative dances on wheelchairs at a programme this weekend.
On Mar 24, 7 p.m. At R. R. Sabha, Mylapore.
Ticketed show. Pick tickets up at the venue. Ph: 24641767.