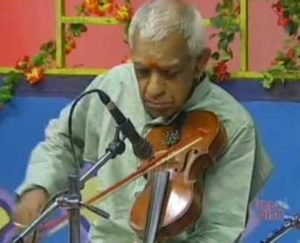 The family members and sishyas of late violin vidwan Parur M S Anantharaman who passed away recently in Mylapore will pay a musical ode to this artiste and guru.
It will take place on March 3 from 7.30 am onwards for about 30minutes. The group will play songs that Anantharaman taught most of them when they learnt music.
The tribute will be held in Thyagarajapuram, Mylapore at the house of M A Sundareswaran, one of Anantharaman's sons who is also a senior violinist.
The family suggests that the late vidwan's sishyas across the world can also play or perform at the same time (IST) as a mark of tribute.