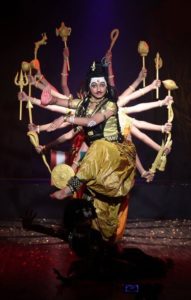 Sridevi Nrithyalaya will present a dance drama titled 'Sivamayam' this weekend at Sri Kapali Temple. The dance has been choreographed by Sheela Unnikrishnan, lyrics set by Dr. S. Raguraman and music by Ghatam S. Karthick.
On April 2, 6.30 p.m.
The recital launches the weeklong music and dance concerts at the temple. Open to all.