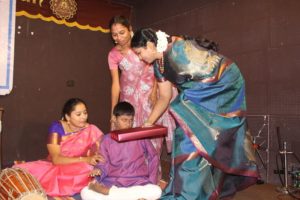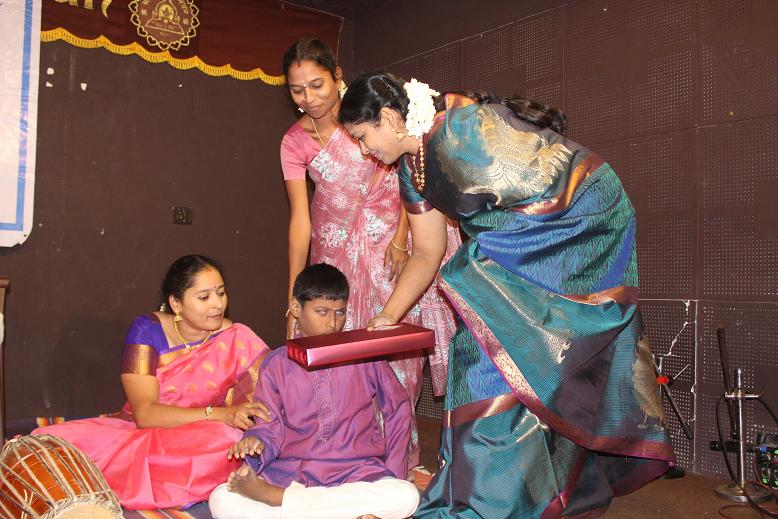 True to its style, Sowmanasya Trust's World Autism Awareness Day celebration, held recently at Bharatiya Vidya Bhavan, Mylapore, had a generous spread of good music and even better vocals.
The rendition of the songs composed by the 18th century carnatic musician and guru Sadashiva Brahmendra was compact. A narration helped the audience understand the events in the saints life.
Vocalists Krishnakumar and Samson, accompanied by Srivenkatesh on the mridangam and Jaitheerth on the ghatam won over the audience with their performance.
The guests had nothing but kind words for the founder of the trust, Lakshmi Mohan and the special students.