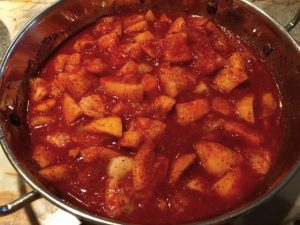 Chennai's temperature the past few days has been going past 38 degrees; super hot even before the onset of the super hot season in May. But many people are making the best of the sunshine and the summer season.
Some have shopped for tender mangoes and started making their favourite pickles at home. Following age-old recipes.
Others have begun making vadams and papads, drying them out on terraces.
Mylapore Times plans to do a feature on people who are making pickles from magoes and lemons at their homes.
If you are doing this or know of neighbours who are at it this season, let the newspaper know; call 24982244 or mail to – mytimesedit@gmail.com as soon as possible. We need contact names and numbers.