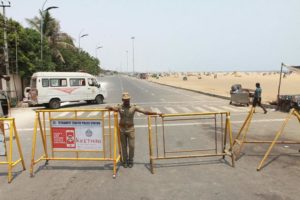 Security has been beefed up at Marina Beach after a flash protest was held by a few people on Saturday, March 31.
Around 20 people were rounded up by the police after they staged a protest against the Union government on the Cauvery issue.
Today morning, barricades were seen at several entry points. Police have been manning these entry points to prevent vehicles from entering the beach.