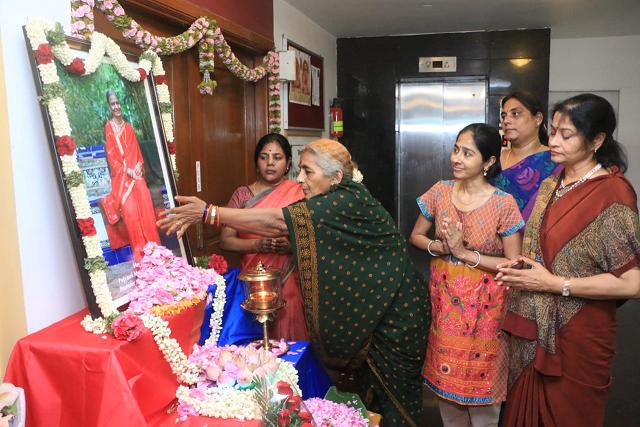 It was a gathering of about 350 people. On Tuesday, May 22, night, they had assembled at Tattvaloka Hall at Eldams Road to pay their respects to Shri Mathioli Saraswathy who passed away recently at a local hospital.
The community of well wishers, people who were associated with her and The Nandalala Trust, which she founded, for many decades. There were writers, doctors, youngsters, women and seniors from all over India.
A lamp was lit and her photo was garlanded. Many came forward to offer flowers at the portrait as a sign of respect.
Later, several speakers including lyricist Ponnadian, poet and writer Tiruppur Krishnan and public speaker Dr. Ulaganayaki Palani talked about Saraswathy's work and their experiences.