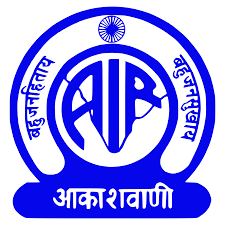 All India Radio Chennai station's many different channels began broadcasting six specially produced programmes this Saturday, June 16 to mark 80 years of AIR in Madras/Chennai.
The programmes were broadcast on Chennai A and B and on AIR's two FM channels at specific times.
Also, anchors of the day's scheduled programmes had former veterans of AIR Chennai in the studios to recall their days and work at this station which began officially in 1938.
All the programmes were in Thamizh though; some old-time AIR listeners could not help but mention that the station should have also paid tribute to the likes of Western music great Handel Manuel and highlighted the Listeners Choice programme which was the No.1 western pop music request show of its time in the 60 and 70s.
In 1938, AIR in Madras ran two channels – Chennai A and Chennai B. Today, it runs 6 channels, plus 3 DTH channels besides digital radio transmission, says a note from Chakravarthy, programme head, AIR.  (Phone: 2498 4060.)
When the radio station got started in 1938, it  was  one  of  the  six  AIR  stations  in the country  at  the  time  of   India's  Independence.