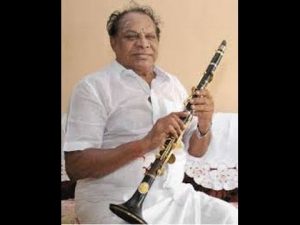 This evening, a documentary film produced by KutcheriBuzz on clarinet vidwan A K C Natarajan will be screened, 
5.55 pm onwards at Bharatiya Vidya Bhavan, Mylapore.
This film runs for  55-minutes and was made by Kutcheri Buzz in 2008, the year Natarajan was decorated with the Sangita Kalanidhi title by The Music Academy, Chennai.
Following the screening, the vidwan will perform – as part of Bhavan's Carnatic Legends Series Fest to mark the kendra's diamond jubilee.