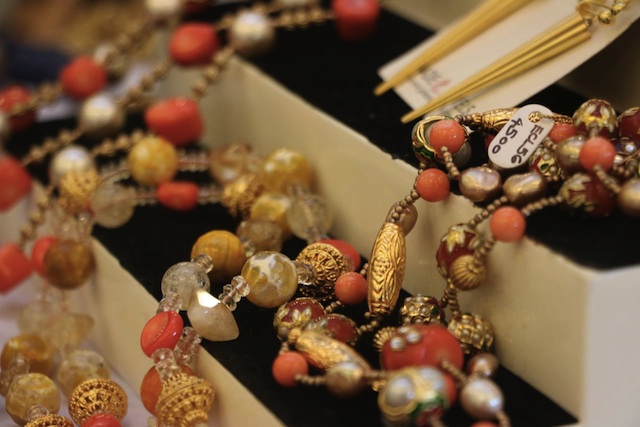 SHOPPING
SARIS, JEWELLERY, CRAFT : 
'Friends of Dakshina Chitra' is presenting its annual
exhibition showcasing designers who work directly with
weavers and craftsmen. Shop for 
sarees, salwar-kamees co-ordinates, Indo-western wear,
jewellery, crafts. August 4 only. 
At Mayor Ramanathan Chettiar Centre, MRC Nagar.
M P Handicraft and Handloom Development Corporation has
put up a sale of handicrafts and h
andlooms from Madhya Pradesh.
On display – Maheswari / Chanderi / Kosa (tusser)
sarees/ dress materials, 
Batik cotton sarees, bedsheets,
handicrafts of jute, bell metal and stone.
 Upto 20% discount offered. On till August 12.
At Sri Sankara Hall, T.T.K. Road, Alwarpet
A SINGER-GUITARIST'S SHOW: 
InKo Centre, in association with Unwind Centre, hosts 
Elvis 
Xaviour – a singer-songwriter, guitarist and
vocalist of the band 'Wayside' as part of the AccessMusic series.
AccessMusic aims to provide talented emerging
musicians with a space to share original scores and songwriting.
On August 9, 7.00 p.m. At 
18, Adyar Club Gate Road, R. A. Puram.
KUCHIPUDI DANCE: 
Natya Nivedanam presents a dance performance of lesser known
'gems' from the traditional Kuchipudi repertoire, embellished with the ideas of
 the Narasimhacharis. Curated by 
Vasanthalakshmi Narasimhachari and performed by Lasya
Mavillapalli.  
On August 5, 10.30 a.m. 
At Bharatiya Vidya Bhavan, Mylapore. Open to all.
THAMIZH PLAY: 
S. V. Sahasranamam Centenary Academy presents
'Kettadhum Koduppavaney', written by P. Kalaimani, directed
by P.R. Durai. On August 7, 6.45 p.m. 
At Mylapore Fine Arts Club.
LEISURE
COMEDY: Evam presents New Material Nights Edition no 19, a stand up
comedy night – features Manoj, Praveen Kumar, Rabindher, Saadiya and Mervyn. This show is for 21+ only. On August 5, at 6:30 p.m. At Bay 146 – Hotel Savera, Mylapore.