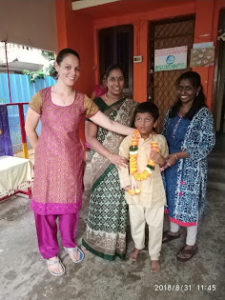 At Ekadaksha Learning Centre, a special school at Jeth Nagar, tradition, fun and learning was incorporated into their Krishna Jayanthi celebrations.
The students were divided into teams and games were played. The prizes won by each team was used to decorate an idol of Lord Krishna. After an aarti, snacks were distributed to the students.
The day ended with a round of bhajans.