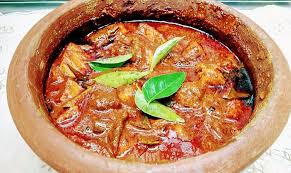 EATING OUT
SEAFOOD & COCKTAILS
< A coastal food festival with the best of seafood specialties. On till Nov. 25, for dinner only. At Dakshin restaurant.
< A cocktails festival inspired by New Orleans. On till Nov. 30, 11a.m. to 11 p.m. At Westminster bar. Both dining offers at Hotel Crowne Plaza, Alwarpet. Ph: 249914101.
UNLIMITED PIZZAS
An all new menu with unlimited pizzas, pastas besides other offers now available at Padreno's in Mylapore. Monday to Friday, 12 p.m.- 7.pm. On P. S. Sivasamy Salai, Mylapore. Ph: 9840276377 / 24996601.
FILM. DANCE. COMEDY
ENGLISH-THAMIZH COMEDY
Stand-up comedy show 'Alex in Wonderland' comic Alexander Babu. The show is in English and Thamizh and is kids friendly. Presented by Evam. On Nov. 25, 6.30 p.m. At Music Academy. Ticketed event.
COMEDY
Solo comedy show 'Mr. Mommy' by Suman Kumar, stand-up comedian about his adventures from his small-town upbringing in Chittoor and being a stay-at-home-dad. Organised by Chennai Comedy. On Nov 24, 7. 30 p.m. At The English Tearoom, 17, Kasturi Ranga Road, Alwarpet,. Ph:24996499. Ticketed event.
DANCE-DRAMA ON BHARATHIYAR'S SONGS
Krishnadhwani School of Natya presents 'Oli Padaittha Kanninaai', a dance-drama based on Subramania Bharathiyar's songs. Created by dancer Gayatri Krishnaveni Lakshmanan & students. On Nov. 23, 6.30 p.m. At Narada Gana Sabha, T.T.K. Road. Ph: 24661153.
SHOW BY DIFFERENTLY ABLED ADULTS
AIM for Seva Krupa Home presents 'Avane Vandaan,' a multimedia aided production by 38 differently abled adults. Conceived, scripted and directed by Dr. Ambika Kameshwar, founder-director at Ramana Sunritya Aalaya. On November 30, 6 pm at the Narada Gana Sabha, Alwarpet. Open to all.
BHARATANATYAM FEST
Sadhana Sadhitham, a three day Bharatanatyam festival, featuring eminent and budding dancers – hosted by Indisha Fine Arts. On Nov. 25 – 27, 6 p.m. At Narada Gana sabha, Alwarpet.
FILM
Korean Film Festival: screening of 'My Paparotti' (2013) directed by Jong-chan Yun. Hosted by Indo Cine Appreciation Foundation. On Nov. 28, 7 p.m. At NFDC auditorium, TN Government Music College campus, R. A. Puram. Ph: 24629036.
WORKSHOPS
ART
Watercolor brush lettering – by Vidya Kumaresan, a self taught artist from Namakkal and the founder of The Wishing Ink, which focuses on making personalized hand-drawn art.
On Nov 25, 10 a.m At Curio Play, Alwarpet. Ph: 9840917714. Fees: Rs. 2000 inclusive of art materials, lunch, snacks & beverages.
DRUMMING
Electronic Drums Workshop by Gino Banks, Hosted by Academy of Western Music.
On Nov 24, 3 p.m. At Academy of Western Music, San Thome High Road. San Thome. Ph:24985813.
MISCELLANEOUS
MUMBAI ARTISTS' SHOW
Emerging Frame presents 'The Moving Finger' in partnership with The Sir JJ School of Art, Mumbai. Features emerging artists from the school: Chandrakant Halayal, Suraj Nagwanshi, Prashant Kuwar, Gauri Ambekar, Nilisha Phad and Vijay Yanawar. Curated by Smita Kinkale, Lecturer, Sir JJ School of Art, Mumbai.
Nov. 29 – Dec. 29, 10 a.m. At The Gallery, InKo Centre, Alwarpet. Ph: 9840013017 / 24361224. Closed on Sundays.
INTERNATIONAL DJ NIGHT
Gatsby 2000 presents Dj Lia Lisse live From Belarus, Russia. Lia Lisse is an international DJ and producer. On Nov. 24, Crowne Plaza Hotel, Alwarpet. Ph: 9486007546. Ticketed event.
KOREAN FLORALS
Ggotgozzi or Korean floral art show – hosted by InKo Centre and Korea Ggotgozzi Association and Consulate General of the Republic of Korea. The exhibition showcases examples of ggotgozzi by 8 flower associations from Korea.
On till Nov. 25, 10 a.m. At InKo Centre, 18, Adyar Club Gate Road, Alwarpet. Ph: 9840013017 / 24361224.