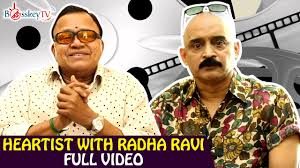 WORKSHOPS —–
CAREER WORKSHOP FOR TEENS: Workshop for teens and parents of teens. Will address challenges for students to make better choices for their higher education and pick the right career. On Nov. 17, 3:30 p.m. At Wandering Artist, 51, 6th Main Road, R. A. Puram. Ph:9840111425.
KOREAN FLORALS: Ggotgozzi or Korean floral art show – hosted by InKo Centre and Korea Ggotgozzi Association and Consulate General of the Republic of Korea. The show presents examples of ggotgozzi by 8 flower associations from Korea followed by live ggotgozzi demonstrations by members of Korean Ggotgozzi. From Nov. 23, 4 p.m. At InKo Centre, 18, Adyar Club Gate Road, Alwarpet. Ph: 9840013017 / 24361224.
ART: Various workshops curated by Hindustan Trading Company: At 10 a.m.: Metallic calligraphy workshop by Mridula Ganesan. At 2 p.m.: Workshop on miniature paintings by Aishwarya Manivannan. All materials provided. Age 15 and up. On Nov. 18. At Karya Space, 78/132, Dr. Radhakrishnan Salai, Mylapore. Register. Paid event. Ph: 9884086725.
COOKERY: Frangipani Culinary Expressions presents cookery workshops: On Nov. 17, 11 a.m.: Learn to cook vegetarian Lebanese dishes including mezze platter, tabbouleh, fattoush, falafel, hummus, baba ganoush, etc. On Nov  23, 11 a.m.: Ice-cream making course which includes 8 varieties of ice cream with sauces and sundaes. At 6/9 Cresent Street, Alwarpet. Paid event. Ph:  9962048088.
STUDIO SINGING: Workshop on 'Voice Culture & Training' related to vocal health for singers, speakers, dubbing artists. Aims at teaching voice culture & training the voice to sing in a studio, with a live studio session for each participant. On Nov 17, 6 p.m. At Sahanas, 2, Sukha Sadhanam Flats, Papanasam Sivan Salai, Mylapore. Fees: Rs. 1000.
Ph: 9486251761. E-mail: reachus@sahanas.com
ALL ABOUT MAGNETS: FOR CHILDREN : Workshop for kids on 'the science behind properties of magnetism' – with experiments explaining key concepts like magnetic attraction & repulsion, magnetic poles, visualising magnetic field lines, geomagnetism. For classes 3 to 6. On Nov. 18, 2:30 p.m. At Thejomaya, 9, 1st Street, Karpagam Avenue, R. A. Puram. Ph: 7358161590. Fees: Rs. 550.
YOGA & DANCE: Workshop on amalgamation of yoga and dance 'Yogance (level 2)' by Malavika. Learn free form, 360 degree movements. On Nov. 18, 5.30 p.m. At 136.1 Yoga & Wellness Academy, TTK Road, Alwarpet. Fees: Members Rs. 500 & non-members Rs. 600.
Call 42347670.
FILM. THEATRE. MUSIC —-
FILM SCREENING: Screening of a British comedy film 'A Fish Called Wanda' (1988) by Cinema Rendezvous. Followed by a discussion with Radikaa Sarathkumar, actress and entrepreneur. On Nov. 17, 9.45 a.m. At NFDC Tagore Centre, R. A. Puram. Donor passes available at venue. Ph: 9514895141.
BOSSKEY'S NEW SHOW
Comic-actor Bosskey presents senior film-theatre actor Radha Ravi in a new show called  'Drama'. On Sunday, Nov.17, 7 pm at MFAC sabha hall, Mylapore. Ticketed event. Call 7094 112211. ( photo featured on top in this post)
COMEDY : Stand-up comedy show 'I tried' by comedian Manoj Prabakar, presented by Evam. Nov 18, 7:30 p.m. At Savera Hotel, Mylapore. Ph: 45026364.
POPULAR MUSIC: Musical evening of popular songs – this a fundraising event by NGO Varam Foundation. Featuring Shashaa Tripathi, award-winning singer along with others. On Nov. 17, 6.30 p.m. At Rasika Ranjani Sabha, Mylapore. Tickets available on www.bookmyshow.com
 CLASSICAL MUSIC: Four concerts on two days this weekend is what 'Crossroads' is all about. The fest is hosted by First Edition Arts and it is on at R. R. Sabha, Mylapore. On Nov.17, the concerts are by veena prodigy Ramana Balachandra who will play Carnatic music, 5.30 pm pnwards followed by Apoorva Gokhale's Hindustani vocal music concert. On Nov.18, Arnab Chakrabarty plays the sarod in the Hindustani instrumental concert and this is followed by T. M. Krishna's vocal Carnatic music concert. Tickets available onwww.bookmyshow.com
SHOPPING —-
HOMEPRENEURS EXPO: Expo featuring 'Homepreneurs' with 50 stalls showcasing products made by home-based businesswomen across Tamil Nadu under various categories. On Nov. 23, 10 a.m. At Savera Hotel, Mylapore. Ph: 28114700.
DINING OUT ——
SEAFOOD & COCKTAILS: < A coastal festival with the best of seafood specialties. On till Nov. 25, for dinner only. At Dakshin restaurant.
< A Cocktails festival inspired by New Orleans. On till Nov. 30, 11a.m. to 11 p.m. At Westminster bar. Hotel Crowne Plaza, Alwarpet. Ph: 249914101.
UNLIMITED PIZZAS: An all new menu with unlimited pizzas, pastas besides other offers now available at Padreno's in Mylapore. Monday to Friday, 12 noon – 7.pm.  On P. S. Sivasamy Salai, Mylapore. Ph: 9840276377 / 24996601.
MISCELLANEOUS ——
DISCUSSION FOR TEACHERS: Talk on 'How technology has changed the role of the teacher & how schools and teachers can use technology effectively'. Organised by TREE Learning. On Nov. 17, 10 a.m. At Hanu Reddy Residences, 41/19, Poes Garden. Register: Ph: 9841014061. Email:  info@treelearning.co.in
GAME SHOW: 4th episode of 'The most random show ever', a fun comedy game show by The Pundits, hosted by Abishek Kumar. Features sketches, comics and game shows by Harish Rajagopal, Prashanth Srinivas, Smarabh Sriram. At Nov 17, 7:30 p.m. At Sri Sankara Hall, Alwarpet. Entry Rs. 300. Tickets:www.bookmyshow.com
 SCIENCE ON STAGE: A mix of science and theatre, designed for young ones and for the family. Snappy theatre with some science experiments. Organised by Infinite Engineers and Vaayusastra. On Nov. 23, 5 p.m. At CurioPlay, 3, Ananda Road, Alwarpet. Register: 9360545176 / 9790761906.
 FICTION AND COMPUTER GAMES: Session on Interactive Fiction, a literary form combining elements of a book and a computer game. For avid readers, storytellers and thinkers. On Nov. 17, 4 p.m. At Dimensions Health Club, Alwarpet. Ph: 8072474482.
PAINTING CONTEST: Drawing and colouring competition for children, involving creation of longest continuous painting for children by Nippon Paint. For children aged 3 to 10. All participants will receive medal and certificate. On Nov. 18, 1.30 p.m. At Citi Centre, Mylapore. Ph: 9841483511 / 9841206506.