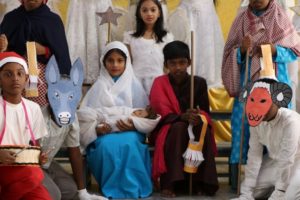 Christmas celebrations were held at Fatima Nursery and Primary School in R. A.Puram this past week. Students presented a medley of Christmas carols, short plays and theme dances.
There was an act on stage on events leading to the birth of Jesus. Students of the Primary section were given roles to play in costumes.
This school is run by the Our Lady of Guidance Church which is its neighbour, located off Lazarus Church Road.