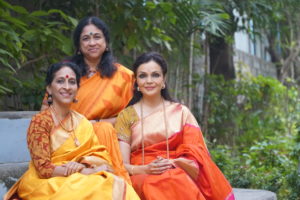 Aim for Seva, an NGO,  presents Ananda – a fundraiser festival featuring music, dance and theatre. The proceeds from the programme would be utilised to support their 129 projects across India
The three days will feature – Chintaye Guruvaram by Bombay Jayashri Ramnath, a concert with a narrative presented in a musical format; a English play 'Kurukshetra: When Things Fall Apart' by Dr. Gowri Ramnarayan, and 'A Million Sitas'  by Dr. Anita Ratnam, a contemporary dance production.
"Through Ananda 2019, we hope to raise funds for our projects—AIM for Seva Krupa home, Chatralayams and Manjakkudi village", says Sheela Balaji, chairperson and managing trustee, AIM for Seva.
On March 7, 8 & 9 at The Music Academy, Alwarpet. 6:30 p.m. daily.
Tickets available at ​www.bookmyshow.com​ and the AIM for Seva office- 4, Srinidhi Apartments, Desika Road, Alwarpet, between 10 a.m. to 5 p.m.