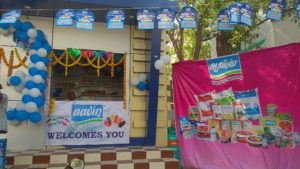 On February 13, an Aavin milk booth re-opened at R A Puram It had gone through a slow renovation. It is located diagonally opposite to Billroth Hospital.
Earlier, the booth used to provide sale of milk in the mornings.
Now, in addition to the sale of milk, the shop also sells other Aavin products like ghee, butter, milkshakes and ice-creams.
Open from 4.30 am to 8 pm on all days. At 3rd Cross Street, R A Puram.