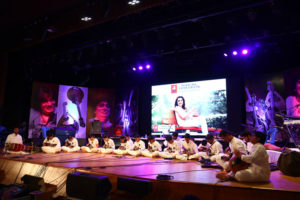 'The GREAT MANdolin' concert in honour of late U. Shrinivas as a tribute on his 50th birth anniversary will be held at The Music Academy on Feb. 28, 6.45 p.m.
The event is hosted by SS international Live and will see the coming together of maestros like Hariharan (ghazal), Louis Banks (keyboard) along with Purbayan Chatterjee (sitar), Fazal Qureshi (table) and others.
A special memorial award will be given to music director Vasu Rao.
Entry is by invitation only but donor passes for the balcony seats will be available at The Music Academy today between 4 to 6 p.m.