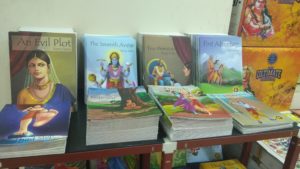 An exhibition of children's books is on at Giri Trading Agency, Mylapore.
The tinkle series, Bala Bhagavatham and Ramayanam, Ponniyan selvan for kids are among the books kept for exhibition.
A discount of 10 % is also given on all books. The exhibition will be on until March 25.
Open from 9 a.m. to 9 p.m. at 14, Kapaleeswarar Sannadhi Street, Mylapore. Contact: 24640376, 24642530.