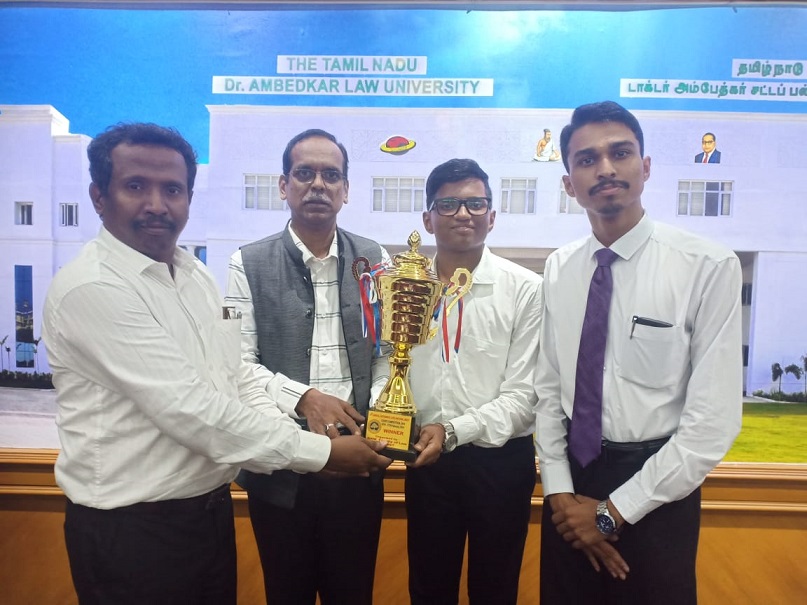 Two law students from The Tamilnadu Dr. Ambedkar Law University, R. A. Puram, lifted the winners trophy at the 4th annual Rationibus Jure National Moot Court Competition held in the city recently.
G. Dyaneshwar and Soorya.N, both third year students at the university, walked away with the trophy and a cash prize of Rs. 30000.
They were judged by a five member team which included Dr. S. Vimala, retired judge, Madras High Court, senior advocate A. R. L. Sundaresan, senior advocate Murugamanickam and professors Ebenezer Joseph and Mahohar.
14 teams from all over India participated in this competition.