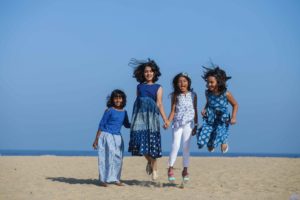 Samasta, a boutique in Alwarpet is now launching a clothing line is 6-12 year old girls by the name of Samasta Girl by Mahi. The new line has been designed by 9 year old Mahika Madiraju, a fourth grader at KC High School. The collection will be launched on Friday 5 p.m. on March 8.
 A Kids Pop up will be held in addition to the Samasta Girl Collection featuring Playful Trails at the event. Playful Trails will be bringing their new spring summer collection of bedding, swaddle cloths, gift hampers and nightsuits from new born till the age of 10.
On March 9 & 10, 10 a.m. At 29, CP Ramaswamy Road, Alwarpet.
Contact Mridulika Menon: 42721110.