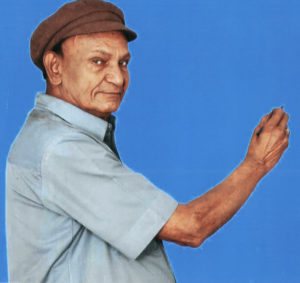 S. K. Ramanujam (RAHNU), renowned cartoonist, passed away on April 2. He was 81 years old.
He was the founder of Rahnu's Cartoon Training Centre in Mylapore and trained students of all ages for more than 30 years.
He studied Diploma in Fine Arts from Government College of Arts and obtained teachers training certificate. He underwent a special orientation training from N. C. E. R. T training (Child study unit training in New Delhi).
He travelled around the globe to conduct training in the field of cartoon and was acknowledged as an innovative cartoonist. He was doing research to depict cartoons in Indian style.
He featured in more than 4500 programmes in different media, including Malaysian TV-Nadasvar, Podigai Doordarshan, Sun TV, Win TV, Jaya TV, Kalaingnar TV, Vijay TV, Makkal TV, Captain TV. His programme Ranuvin Cartoon Neram was telecast in Vijay TV for  53 weeks.
He did the animation title design for NT Rama Rao Productions for the movie 'Ummudi Kudumbalu' and other Malayalam documentary films and also produced animation picture for S. C. E. R. T, Govt. of Tamil Nadu.
He was the producer of the serials 'Proud Lion' and 'Flying Horse' (Thamizh) on Doordarshan.
He conducted "One Man Cartoon Exhibition" in Moscow, Kaulalumpur, New Delhi, and at Russian Center in Chennai. He was the creator, editor and publisher of 3 books- 'Kutti and Kundu' released in English and Tamil,
'Learn the Cartoon with alphabets A to Z' and 'Moral Cartoon booklet for children'.
He received  Wisdom award, Seva Rathna Award and Life Time Achievement Award given by Sivaji Creations.
He served for 2 decades as Arts Master in San Thome School where he received Best Teacher Award. He later retired and went abroad for conducting cartoon awareness programme in Malaysia.