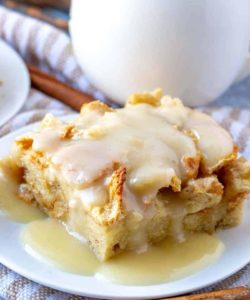 EATING OUT
DESSERTS
Bread pudding made by two Cordon Bleu ( London) chefs. Available The English Tearoom.
Till May 5, 8 a.m. At 17, Kasturi Rangan Road, Alwarpet. Ph: 24996499. Register.
FAMILY DINING
The Piano restaurant is having a discount offer on group dining.
For lunch and dinner. At Savera Hotel, Mylapore. Ph: 9710421422.
Future Impact Learning presents Triloquence, a public speaking triathlon – an oratory fest with three back-to-back rounds of oratory challenges.
On May 4, 2.30 p.m. At CurioPlay, Alwarpet. 
Ph: 9791008936/ 8553024085.
Mommies carnival for pregnant mothers and for mothers & kids – for insight on childbirth, breastfeeding and newborn care. Hosted by Bloom Birthing Centre.  
On May 5, 10 a.m. At Savera Hotel, Mylapore. Ph: 7299911150.
Cinema Rendezvous, the Chennai based interactive film club is hosting director Ashwin Sarvanan for a discussion post screening of the critically acclaimed award winning film 'Three Billboards Outside Ebbing, Missouri' (2017).
Single date donor pass – Rs.250. Annual donor pass – Rs.2500. 
On May 4, 9.45 a.m. At NFDC Tagore Centre, R A Puram. Ph: 9514895141. 
LIFE SKILLS WORKSHOP FOR TEENS
Empower Kids has curated what it calls a 'life skills' workshop for teenagers. This week-long workshop offers different modules that equips the teenagers with the six 'Must Know' skills to becoming independent adults. A group of experienced facilitators will handle sessions. Topics include household fixes, money management, time management and emergency care and personal grooming.
From May 6 to 11, 10 a.m. At Empower, Madanagopal Street, Abhiramapuram. Contact : 6379679873.
Indian miniature painting workshop by Aishwarya Manivannan. All materials will be provided at the venue. Ages – 15 to adult. 
On May 4, 2.30 p.m. At Madras Art Store, Mylapore.
Fluid Art for kids by Aarthi Goyal using Brustro pouring medium. Learn to create abstract art with this new pouring method. Inclusive of materials. Ages 12 to adult
On May 5, 10 a.m At Madras Art Store, Mylapore.
Counterculture presents comedians Aditi Mittal and Aakash Mehta
On May 4 & 5.9 
At CounterCulture Comedy Club, RA Puram. Ph: 9840456075. Paid event.
Russian Magician Alex Black`s Magic Show, a Russian magician with performances at countries USA, China, Mexico, Germany. Two
 shows every Friday, Saturday, Sunday, till June 2. At Russian Centre, Alwarpet. Ph: 24990050.
Muthuswami Dikshitar Day theme concert by Subhalakshmi with T. M. Krishna.
On May 5, 6 p.m. At Raga Sudha Hall, Luz.
Movie screening as part of Victory Day celebrations – White Tiger, The Star and On the Road to Berlin. Open to all. 
On May 9, 6.30 p.m. and May 10, 5.30 p.m. At Russian Centre, Alwarpet. Ph: 24990050.