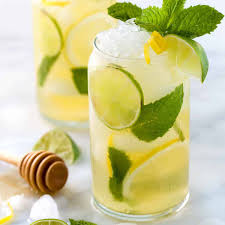 EATING OUT
MUKKANI VIRUNDHU
The food spread here is prepared by using the fruits and vegetables of the three kani's – Maa (mango) Pala (jackfruit) and Vazhai (banana). At Mahamudra restaurant, Luz Church Road, Mylapore. Till  June 23.
ASIAN MEAL
Exclusive and specially  curated  three-course Asian meal  by chef Harshitha from Dough Dough Deli. On the menu – Gyoza Match Crepe. At  Summer House Eatery, Seethammal Colony, Alwarpet. June 25. 7 p.m.  to 9.30 p.m. Call 7358292753.
ICE TEA MENU
Colony and Above Sea Level  restaurants offer guests a choice from a variety  of the tea-based beverage  like  Kiwi Chestnut Green Tea, Bubble Milk, Fig Honey Chamomile And Masala Chai.  At Raintree  Hotel, St. Mary's Road. Ph: 28309999.
WHISKEY VARIANTS
Whiskeys are the base for the new menu for drinks now offered at Above Sea Level restaurant. At Raintree Hotel, St. Mary's Road. Till 14 July.  7 p.m. to 11 p.m.  Call 42252525.
WORKSHOPS
FOR KIDS
Mojo Canvas  presents 'Glow in the Dark',  an art workshop for kids  in the age group 8 to 15 years on June 22. They will be taught to create personalised name boards and  fridge magnets using special glow paints on canvas.  At Wandering Artist, R . A . Puram, 4 to 7 p.m.  Contact  94990 51756.
GOUACHE ART
Nikita Cee will conduct a Gouache workshop for beginners on June 22. At Madras Art Store, Mookambika Complex, C. P. Ramaswamy Road. 10.30. a.m. to 1.30 p.m. All materials will be provided. Prior registration is required. Contact  9790995771.
ON RAW FOOD
50-50 whole food plant-based cooking workshop will be held on June 22. The workshop is for those who are beginning  to have raw food  and those interested in eating whole plant-based living foods. At  Srinidhi Apartments, 4 Desika Road, Alwarpet. Phone: ??????????
MUSIC
Satrangi presents a concert on vintage Hindi film music –  "Kahiye-Suniye " on June 23 at 6 p.m. The concert will feature popular duets of legendary singers Kishore Kumar and Asha Bhonsle.
Songs from movies like 'Yaadon Ki Baaraat', 'Seeta Aur Geeta',  'Khel Khel Mein' will be presented on pre-recorded tracks by Pramod Nair and  Krithika. Ticketed event. At T. N. Rajarathinam Auditorium, R . A . Puram. Contact 9884778073
MISCELLANEOUS
HOW TO SEE A MUSEUM
' How to See a Museum' – this is the theme of a two-day paid workshop that Tamil Heritage Trust. On June 29, the daylong series of talks and training is on at the Mahalakshmi Welfare Association hall in R. A. Puram. On June 20, Sunday participants tour the world-renowned Madras Museum for a tour of its famed galleries.
The fee for each person is Rs.1750. Contact kishoremahadevan@gmail.com or call 99400 25869
TREASURE HUNT ON WHEELS
Dungo and Puffalope Productions present 'Wit on Wheels', a treasure hunt on June 23. Starts at Hotel Rain Tree, St. Mary's Road. 8 a.m. To register call 9884745117.
FOR SENIOR CITIZENS
Dignity Foundation will organise 'Dignity Moments'  a programme to  showcase mobile phone photography and videography skills of senior citizens on June 23. There will be also be light music  and  mime show by senior citizens. Awards will be distributed  to the contestants of the Smart Phone Photography Exhibition. At Russian Cultural  Centre auditorium, Kasturi Ranga Road, Alwarpet. 3 p.m. onwards.
.
EXHIBITION
ART EXHIBITION – SALE
Kalakar Studio presents 'Rang De' 2019,  the 5th  annual art exhibition cum sale  by Komal Savla and her students. On June 22 and 23, 11 a.m. to  8 p.m. Venue:  C. P. Art Centre , Eldams Road, Alwarpet. Open to all. For details call  9677052044.
COMEDY
IN ALWARPET
Weekend comedy show featuring Nishant Suri and Angad Singh.  At  Counter Culture Comedy Club, Sriram Nagar, Alwarpet. Ticketed event.
OPEN MIC
Have a fun evening enjoying humour of  yesteryears at Counter Culture  Open Mic event. This  event features senior and new comedians. At  Counter Culture Comedy Club, Sriram Nagar, Alwarpet. Ticketed event.
KANNADA HUMOUR
Evam presents 'LOL Bagh', a Kannada standup comedy show along with improv comedy sessions. It is by Bengaluru's largest Kannada comedy group. On June 23. At Bay 146, Hotel Savera. 7.30 p.m. Ticketed.