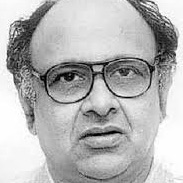 C. R. L.Narasimhan, 71 years and retired associate editor of 'The Hindu' newspaper passed away on July 24. He was a resident of Alwarpet.
Narasimham worked for State Bank of India group before moving into journalism as a writer on business. He joined 'The Hindu' in 1993. He focussed on analysing business issues, policy and trends in a simple style that reflected well in his column called 'Financial Scene' which ran in the business pages of the newspaper.
Journalists at 'The Hindu' said that this column was very popular and was read by business people and by readers who had invested or followed enterprises. His colleagues said that Narasimham penned the column regularly despite personal setbacks.
His family resides at No.13, West Street, Sriram Nagar, Alwarpet. Phone:9841017749.