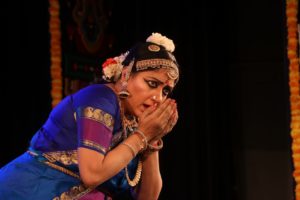 Nrityasangama, a two-day classical dance fest got underway at Bhavans in Mylapore on Saturday evening. Curated by dancer-guru Sailaja, it presents top run dancers in different dance genres of India, every year.
This evening, dancers Priya Murle, Sailaja, Sreelatha Vinod, Srikanth and Aswathy and Vijay Madhavan performed.
Sailaja said that the fest is a form of thanksgiving to her gurus and her effort to give back to the audience Indian dance.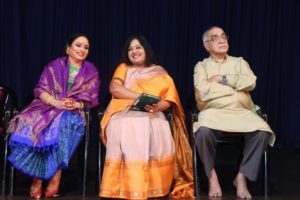 Speaking on the occasion guest K N Ramaswamy of Bharatiya Vidya Bhavan, Chennai kendra said that the Bhavans and Sailaja had joined hands to provide the stage to young talented dancers who do't get many opportunities and some who are forced to 'pay and dance'.
"The Bhavans stage, lights and sound system are available to these talents," he said, referring to the programme that Sailaja has launched.
Day Two is on Sunday evening and features a string of senior dancers. Open to all.