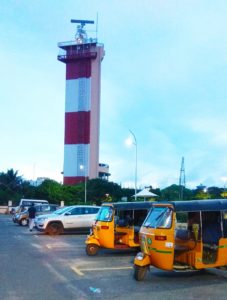 Soon, Greater Chennai Corporation (GCC) will roll out its smart parking facility at the Marina beach zone. Motorists will have to pay a fee for parking their vehicles from 8 a.m. to 11 p.m. on the service road here.
The civic body has put up an information board in the sandy side near the lighthouse to notify the plan.
The board lists an hour's parking fee for the various types of vehicles. According to it, two-wheelers and four-wheelers will be charged Rs 5 and Rs 20 respectively for an hour.
Once in operation, motorists will be able to check the availability of parking spaces on the GCC Smart Parking System App.
A note on the GCC's website on smart parking states – By using the App people will also be able to pay and book the parking lot well in advance using the digital payment method.

Says a civic official from Chennai Smart City Limited, "This feature will be launched in a week's time."
For more details contact 25393020/9486098437 or visit www.gccsmartparking.com