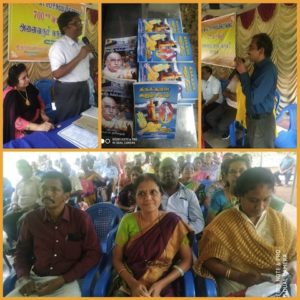 The Thiru Vi. Ka. Speakers Forum which holds meetings at Nageswara Rao Park, Luz held its 700th meet at the park on Sept.22.
Its founder Dr. B. Damodaran and Mylapore unit co-ordinator Narayanaswamy curated the meet which was attended by over 100 people.
The Forum provides a public platform to people who wish to speak on any subject for five minutes, much in line with the event at Hyde's Park, London. Over the years, many people have honed their public speaking skills here.
The Forum meets every Sunday at 8 a.m. at the park, for about two hours. Damodaran who is a motivational speaker and Thirukural expert has been instrumental in nurturing the Forum which has units across the city.
Photo collage: Narayanaswamy