WORKSHOPS
ABSTRACT ART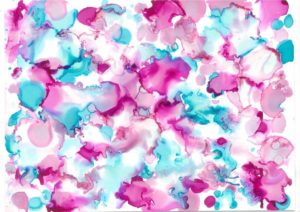 An alcohol ink abstract art workshop will be held by Aarthi Goyal. Learn to create lettering masterpieces with brush pens. On Nov. 9. Fees is Rs. 2000. At Madras Art Store, Mookambika Complex, C. P. Ramaswamy Road, Alwarpet. 10.30 a.m. Ph: 9790995771.
PORTRAIT STUDY
Learn to draw the human head from any angle at this workshop by artist and author Aditya Chari. For art students aged 14 and above. Rs. 4800 per person. Includes material, lunch and refreshments. On Nov. 23. Prior registration required. At Aavishkaar's Work Space, 21/11, First Main Road, C. I. T. Colony, Alwarpet. 10 a.m. to 5 p.m. Contact 9940056618.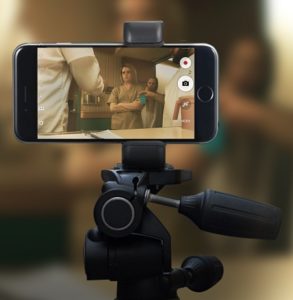 SMARTPHONE FILM-MAKING
If you like making films then this workshop is for you. Check out this two day workshop on film-making with smartphones. Learn how to tell a story visually while being guided by industry experts. On Nov. 16 and 17. At Mindscreen Film Institute, 4, Ranga Lane, Ranga Road, Mylapore. To register call 9841612595.
SHOPPING
HANDLOOM SAREES
Varastraa Popup of beautiful handloom sarees by Seema Haydon. Look forward to a range of handwoven linens with various art forms, Kanjiverams with Kalamkari and handwoven matka silk with Chikankari. From Nov. 13 to 17. At Samasta, 29, C. P. Ramaswamy Road, Alwarpet. 10 a.m. Ph: 9731268005.
MISCELLANEOUS
BALA KAILASAM AWARD
The 5th Bala Kailasam Memorial Award will be given to R. V. Ramani for his documentary 'Oh That's Bhanu'. He will receive a cash prize of Rs. 50000 and a citation. On Nov. 17. RSVP compulsory. At Tamilnadu Government Music and Fine Arts University, 28, DGS Dinakaran Salai, R. A. Puram. Send a message to 9514895141.
COMEDY NIGHTS
Laugh all evening at this show by comedy club SoCo. Mumbai based comedian Sorabh Pant will perform. On Nov. 9 and 10. At Bamboo Bar, The Savera, R. K. Salai, Mylapore. Ticketed. For tickets visit www.bookmyshow.com. Ph: 9003931590.
IN MEMORY OF A GURU
A two day programme will be held to mark the 97th birthday of carnatic music guru Palghat K. V. Narayanaswamy. Organised by Sri Ariyakkudi and K. V. Narayanaswamy Memorial Trust. Morning and evening concerts. At Bharatiya Vidya Bhavan, Mylapore. On Nov. 9 and 10. 10 a.m. onwards.
THE CHOLA PERIOD
Historian Dr. Chithra Madhavan will give a talk on 'Architecture and sculptures of Early Chola'. At Wandering Artist, 51, 6th Main Road, R. A. Puram. On Nov. 10. 10.30 a.m. Ph: 9840111425.
ART
HEALING DESIGNS
Five Korean artists display techniques that show how art can soothe, cure and heal society. Till Nov. 24. At The Gallery, InKo Centre, 18, Adyar Club Gate Road. 10 a.m. onwards.