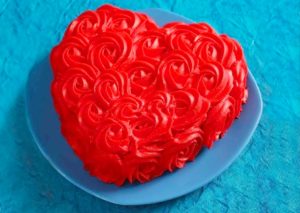 This Valentine's Day, French Loaf bakery will be offering special heart-shaped cakes.
They will be available in three colours – red, blue and a mix of red and blue.
The cakes will be available for sale on Valentine's Day (Feb.14) at all French Loaf outlets. The price of the cakes (1/2 kilo) will range from Rs. 500 to 700.
Some of their outlets at Mylapore are at San Thome High Road (opposite CSI St. Thomas Tamil Church) and at T.T.K Road (Benjarong restaurant zone) in Alwarpet.